The world's biggest photography competition for the built environment, the Art of Building, has returned.
Each year the competition attracts thousands of entries as keen amateurs and experienced professionals battle for the international recognition and two £1,500 cash prizes.
Last year's winners included James Retief, who was awarded the Judges' Prize for his artistic representation of Big Ben and its ongoing renovations, saying that he "found beauty in the filigree matrix of scaffolding poles, stairs, and netting". Borna Mirahmadian won the Public Choice Award with his image of a colourful stained glass window of Karim Khan Arg, a citadel located in Shiraz, Iran, and Highly Commended was Javier Arcenillas and his dramatic external shot of the Museo Guggenheim Bilbao in northern Spain.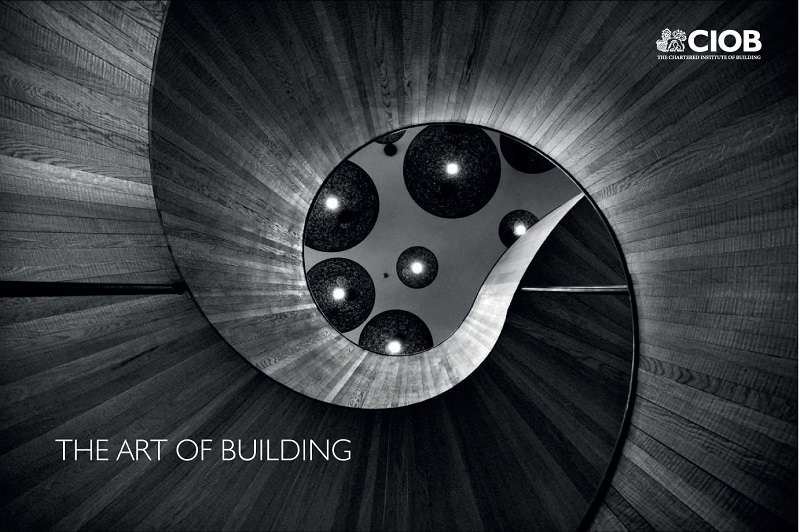 The competition is free to enter and open to anyone aged 18 or over.  Entries can be made from 11 October 2021 until 20 November 2021, with the public vote on 6 December 2021.  Up to three photographs per person can be entered. Winners will be announced on 18 January 2022 following the judges and public voting rounds.
There are two awards to be won: the £1,500 Judges' Prize, chosen by the judges, and the £1,500 Public Choice Award chosen by the public through an online vote.
Entries will not be accepted outside of the advertised closing date or if they are embedded with borders or locks.
Caroline Gumble, Chief Executive of CIOB and part of the judging panel for this year, said: "I was honoured to be a judge for last years' Art of Building competition, and I was incredibly impressed by the quality of the submissions and by the imagination and creativity of the compositions. It's inspiring to be involved in a competition that so often reveals the beauty, importance and hidden secrets of the built environment. I can't wait to see this year's Art of Building entries."
For more details about the competition and to enter, log on to www.artofbuilding.org
The competition can also be found on Instagram at www.instagram.com/charteredinstituteofbuilding